Blow up: It was born in London, but it is not an English film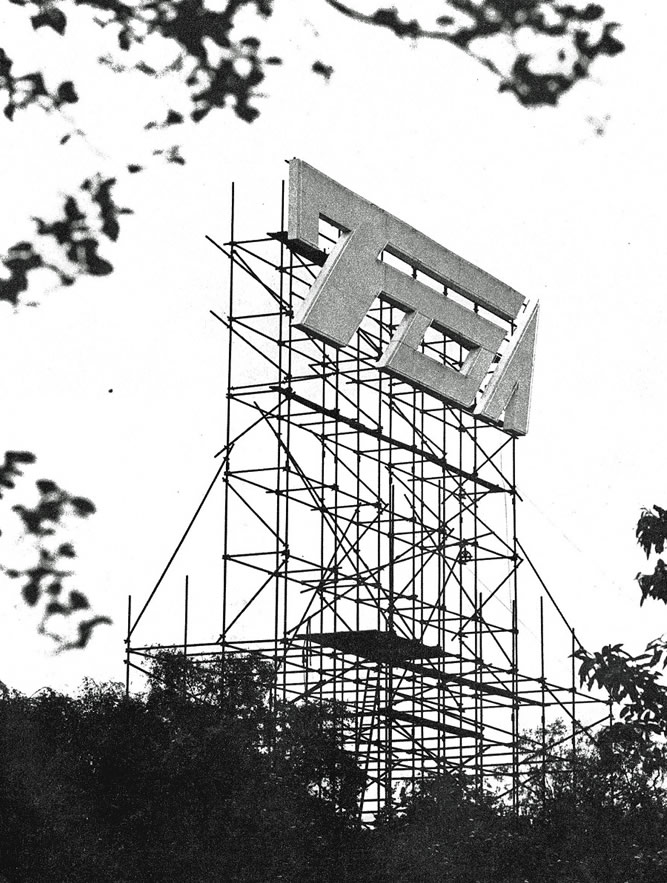 Blow-Up 1966
My problem with Blow-Up was to recreate reality in an abstract form. I wanted to question "the reality of our experience." This is an essential point in the visual aspect of the film, considering that one of its main themes is to see or not to see the correct value of things.
Blow-Up is a performance without an epilogue, comparable to those stories from the twenties where F. Scott Fitzgerald showed his disgust with life. While I was filming, I was hoping that no one in seeing the finished fIlm would say: "Blow-Up is a typically British fIlm." At the same time, I was hoping that no one would defIne it exclusively as an Italian fIlm. Originally, Blow-Up's story was to be set in Italy, but I real­ized from the very beginning that it would be impossible to do so. A character like Thomas doesn't really exist in our country. At the time of the film's narrative, the place where the famous photographers worked was London. Thomas, furthermore, finds himself at the center of a series of events which are more easily associated with life in London, rather than life in Rome or Milan. He has chosen the new mentality that took over in Great Britain with the 1960s' revolution in lifestyle, behavior, and morality, above all among the young artists, publicists, stylists, or musicians that were part of the pop movement. Thomas leads a life as regulated as a ceremonial, and it is not by accident that he claims not to know any law other than that of anarchy.
Before the production of the film, I had lived in London for some weeks during the shooting of Modesty Blaise, a film by Joseph Losey star­ring Monica Vitti. In that period I realized that London would be the ideal setting for a story like the one I already planned to do. But I never had the idea of making a film about London.
The same story could certainly have been set in New York or in Paris. I knew, nevertheless, that I wanted a grey sky for my script, rather than a pas­tel-blue horizon. I was looking for realistic colors and I had already given up, for this film, on certain effects I had captured in Red Desert. At that time, I had worked hard to ensure flattened perspectives with the telephoto lens, to compress characters and things and to place them in juxtaposition with one another. In Blow-Up, I instead opened up the perspective, I tried to put air and space between people and things. The only time I made use of the telephoto lens in the film was when I had to–for example in the sequence when Thomas is caught in the middle of the crowd.
The greatest difficulty I encountered was in reproducing the violence of reality. Enhanced and ultra-soft colors often seem to be the hardest and most aggressive. In Blow-Up, eroticism occupies a very important place, although the focus is often placed on a cold, calculated sensuality. Exhibitionistic and voyeuristic trends are particularly underlined. The young woman in the park undresses and offers her body to the photogra­pher in exchange for the negatives she wants so much to retrieve. Thomas witnesses a sexual encounter between Patrizia and her husband, and his presence as spectator seems to increase the young woman's excitement.
The risque aspect of the film would have made filming in Italy almost impossible. Italian censorship would never have tolerated some of those images. Let's not forget that, even though censorship has become more tolerant in many countries in the world, Italy remains the country of the Holy See.
In the film, for example, there is a scene in the photographer's studio where two twenty-year-old women behave in a very provocative way.
Both are completely naked, although this scene is neither erotic nor vul­gar. It is fresh, light, and, I dare hope, funny. Certainly I cannot prevent viewers from finding it risqué. I needed those images in the context of the film, and I did not want to give them up only because they might not meet with the taste and morality of the audience.
As I have written other times in reference to my films, my narratives are documents built not on a suite of coherent ideas, but rather on flashes, ideas that come forth every other moment. I refuse, therefore, to speak about the intentions I place in the film that, at one moment, occupies all my time and attention. It is impossible for me to analyze any of my works before the work is completed. I am a creator of films, a man who has certain ideas and who hopes to express them with sincerity and clarity. I am always telling a story. As far as knowing whether it is a story with any correlation to the world we live in, I am always unable to decide before telling it.
When I began to think about this film, I often stayed awake at night, thinking and taking notes. Soon this story, with its thousands of possibil­ities, fascinated me, and I attempted to understand where its thousands of implications would take me. But at a certain point, I told myself: let's start making the film–that is to say, let's try, for better or for worse, to tell the story and, then.... Today I still find myself at this stage, even if I am near­ly finished filming Blow-Up. To be frank, I am still not completely sure of what I am doing, because I am still in the "secret" of the film.
I believe my work depends on both thought and intuition. For example, just a few minutes ago, I was all by myself, thinking about the next scene, and I tried to put myself in the shoes of the main character at the time when he finds the body. I stopped in the shade of the English lawn; I paused in the park, in the mysterious clarity of the London neon bill­boards. I approached this imaginary corpse and I totally identified with the photographer. I strongly felt his excitement, his emotion, the thou­sands of sensations that were released in my "hero" by the corpse's discov­ery. And then I experienced his way of coming back to his senses, of thinking, and reacting. All of which lasted only a few minutes, one or two. Then the rest of the cast joined me and my inspiration, my sensations, vanished.
"E nato a Londra ma non e un film inglese," from Corriere della Sera. Translated by Allison Cooper.