Publications
The Revolution of Everyday Life.
Originally published just months before the May 1968 upheavals in France, leading member of the Situationist International Raoul Vaneigem's THE REVOLUTION OF EVERYDAY LIFE offered a lyrical and aphoristic critique of the 'society of the spectacle' from the point of view of individual experience. Vaneigem was born in Lessines and studied romance philology at the Free University of Brussels from 1952 to 1956. He was a member of the Situationist International from 1961 to 1970.
Publisher: Verso. 2012. Graphic Design: David Costello [Comme 6 / Neugraphic]
postscript Zur Form von Schrift heute
Since the mid-1980s, new technical developments such as the PostScript programming language have allowed every graphic designer to develop their own fonts and act as suppliers of new alphabets alongside the established font manufacturers. The publication postscript combines very divergent positions with a focus on the German-speaking area and presents around 100 fonts in the postscript collection, which follow different design tendencies such as the revitalization of classic typeface designs. Text contributions by the editors as well as by Robin Kinross and Walter Pamminger explain technical and design aspects of contemporary type design.
Edited by: Dr. Eva Kraus, Andreas Pawlik, Martina Fineder. Texts by: Martina Fineder, Robin Kinross, Dr. Eva Kraus, Walter Pamminger, Andreas Pawlik. Hard Cover, Thread Stitching, 264 Pages, 244 Ills. Neugraphic. Publisher: Hatje Cantz.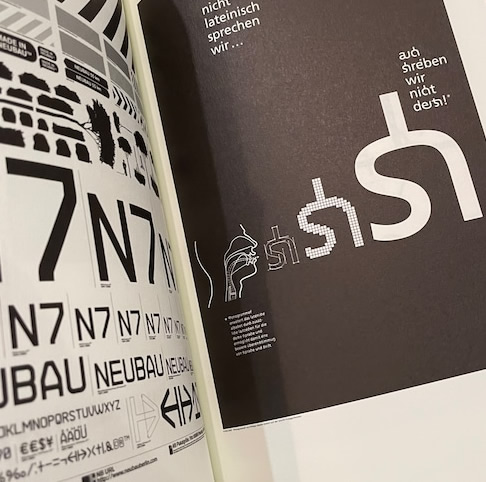 01